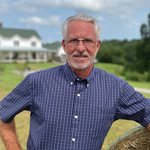 615.599.3676

615.351.0631 cell phone

Tim@LeipersFork.com
4151 Old Hillsboro Rd
Franklin TN, 37064
Receive Email Alerts from Me
Tim Weathers (Tennessee Tim) is originally from South Mississippi where he earned his Bachelor of Science degree in Business Management from the University of Southern Mississippi. Tim and his wife of 32 years, Donna, lived in Atlanta and Chicago prior to moving to the Franklin, TN/Leipers Fork area 23 years ago with CARMAX. Tim is a third generation Automobile Auction Buyer and Seller as well as a former Commercial Pilot for American Eagle Airlines.
After moving to Franklin, Tim and Donna bought 45 acres in the Leipers Fork area and built their dream Country Farmhouse where they have raised their seven children and granddaughter. Land and farms have been a passion of Tim's since the days when he grew up in the country on 150 acres riding horses and dirt bikes on a regular basis.
Tim's 28 years of Buying and Selling for customers along with his 'never met a stranger' personality make him the perfect Agent for Clients in the Real Estate market. Being motivated with a never-quit attitude allows Tim to help navigate Clients through the process of Selling or Buying with success. Get the relationship started by giving Tim a call or sending him an email when looking for Land, Farms or neighborhood Homes. Tim finished 2021 with over 20 Million in sales which ranked him #20 for United Country Real Estate in the nation and was in the top 5% of Nashville's Real Producer Realtor's.